Aljosa Osep, Ph.D.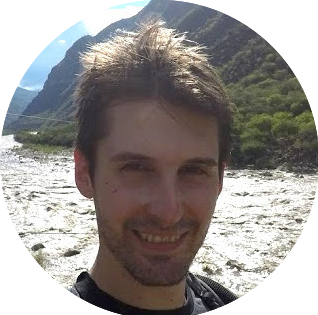 Hi, I'm Aljosa! I am working towards scaling object detection, segmentation, and tracking models to the open world and learning from raw, unlabeled streams of sensory data.

I come from the Alpine side of Slovenia. I have obtained my M.Sc. degree at the University of Bonn and Ph.D. at RWTH Aachen University under the supervision of Prof. Bastian Leibe. Currently, I am working with Prof. Deva Ramanan at the CMU Robotics Institute and Prof. Laura Leal-Taixe (Dynamic Vision and Learning Group) at the Technical University of Munich.
Research Statement
Twitter
Scholar
CV
News
September 2022: Two papers accepted to NeurIPS 2022! Excited to be back to NOLA soon!
August 2022: Two papers accepted to ECCV 2022 and two to IROS 2022/RAL! See y'all in parallel in Kyoto and Tel Aviv? :thinking:
June 2022: I was featured in the TWIMLAI podcast! Link
March 2022: Three papers accepted to CVPR 2022 jays! Thanks to my cool collaborators!
August 2021: I am one of the three persons listed as outstanding reviewers for all top-tier computer vision conferences in 2020/21, see the informal analysis by Simon Niklaus! Thanks to ACs for the recognition and Simon for pointing this out.
August 2021: I was awarded Borchers Plaquette at RWTH Aachen University for outstanding doctoral dissertation!
June 2021: I am spending a year at the Carnegie Mellon University (The Robotics Institute, CMU Argo AI Center for Autonomous Vehicle Research) in Pittsburgh! Thanks to Deva Ramanan for hosting me!
May 2020: I was selected for a participation at the Robotics Science and Systems (RSS) 2020 Pioneers event!
April 2020: Learned how to make pancakes! Evidence
Students Supervised
Xindi Wu (CMU, 2022)

→

Princeton
Vladimir Fomenko (TUM, 2022)

→

Microsoft
Anirudh S Chakravarthy (CMU, 2022)

→

Cruise AI
Meghana Reddy Ganesina (CMU, 2022)

→

Zoox
Abhinav Agarwalla (CMU, 2022)

→

Argo AI
Vladimir Yugay (TUM, 2022)

→

Kaia Health
Alexandr Kim (TUM, 2019-2021)

→

Meta
Yang Liu (TUM, 2020)

→

Huawei
Manuel Kolmet (TUM, 2021)

→

GLASS Imaging
Mehmet Aygün (TUM, 2020)

→

University of Edinburgh
Johannes Gross (RWTH Aachen, 2019)
Deyvid Kochanov (RWTH Aachen, 2016)
Dirk Klostermann (RWTH Aachen, 2015)
Service
I am the main organizer of 6th BMTT MOTChallenge Workshop: Segmenting and Tracking Every Point and Pixel at ICCV'21 workshop, and co-organizer of: 7th Workshop on Benchmarking Multi-Target Tracking: How Far Can Synthetic Data Take us? at CVPR'22, Tracking and its many guises Workshop at ECCV'2020, Multi-Object Tracking and Segmentation Workshop at CVPR'2020.
Reviewer for (machine learning, vision conferences) CVPR, ECCV, ICCV, BMVC, NeurIPS, ICML, ICLR; (robotics conferences) ICRA, IROS, RSS; (journals) IJCV, RAL, TPAMI.
I am serving as Area Chair (AC) for WACV'21, ACCV'22!
I am in RSS Pioneers 2021 program committee and on the ECCV'24 organization team!
Talks
Teaching
Summer 2022: Lecturer for IN2375: Computer Vision III: Detection, Segmentation and Tracking (CV3DST) (TU Munich)
Summer 2022: Lecturer for IN2346: Introduction to Deep Learning (I2DL) (TU Munich)
Winter 2020/21: IN2157: Fundamental Algorithms (TU Munich, lecturer)
Summer 2019/20: IN2375: Computer Vision 3: Detection, Segmentation and Tracking (TU Munich, guest lecturer) Lectures avalible on YouTube
Winter 2019/20: IN2157: Fundamental Algorithms (TU Munich, lecturer) TUM Moodle, IN2375: Computer Vision 3: Detection, Segmentation and Tracking (TU Munich, guest lecturer)
Summer 2016/17: Machine Learning (RWTH Aachen, exercise class)
Winter 2014/15: Computer Vision (RWTH Aachen, execrise class)
Winter 2013/14: Machine Learning (RWTH Aachen, exercise class)
Publications